Company profile
Company name
CREANSMAERD CO.,LTD.
Headquarters
198-0042
Shimizu Building 5F, Higashiome 1-7-7, Ome, Tokyo, Japan〔map〕
+81 428-23-3120
Sales Department
162-0847
Nagaoka Building 1F, Choenji, Ichigaya, Shinjuku, Tokyo, Japan〔map〕
+81 3-5225-0558
The Philippines (Cebu Island)
Global expansion office
17 F i3 Building Serviced Offices, J M Del Mar St. , Cebu IT Park, Cebu City
Representative
Mr. Kazuo Kikuchi, CEO
Establishment
December 12, 1985
Capital
100,000,000 yen
Number of employees
50 people
Main clients

At Home Co.,Ltd.
Adidas Japan Co., Ltd.
Agnes b. Japan Co., Ltd.
Aeon Entertainment Corporation
Itochu Techno-Solutions Corporation
NEC Nexsolutions, Ltd.
M3 Corporation
Kakaku.com Inc.
Calbee, Inc.
Q'sai Co., Ltd.
KDDI Corp.
KEIYO GAS CO., LTD.
Godiva Japan, Inc.
COLEMAN JAPAN CO., LTD.
Cyber Agent Inc.
CCC Marketing Co., Ltd.
JA Doutou Asahi Co., Ltd.
JTB Hawaii Travel, LLC
JTB Benefit Service, Inc.
Shiseido Co., Ltd.
Seico International Trading Company Ltd.
SEKISUI CHEMICAL CO., LTD.
ALL NIPPON AIRWAYS TRADING CO., LTD.
SoftBank Mobile Corporation
FIRST BAKING CO., LTD.
TOSHIBA Tec Corporation
NIHONKAI GAS Co., Ltd.
NIPPON GAS CO., LTD.
Warehouse TERRADA
TOKYU AGENCY INC.
Japan Airlines Co., Ltd.
Panasonic Healthcare Corporation.
Bandai Namco Nexus Inc.
hi Japan Co., Ltd.
Hitachi Systems, Ltd.
FeliCa Networks, Inc.
Bushiroad International Pte. Ltd.
Matsui Securities Co., Ltd.
Mitsubishi Estate Co., Ltd.
YOMIURI IS Inc.
Others

Major shareholders

Sammy Networks Co.,Ltd.
Daikokuya Corporation
Greeting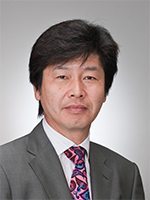 Everything in our life changes, such as society, lifestyle, and business environment etc. The speed of these changes is getting increasingly fast based on the development of communication infrastructure and information technology. CREANSMAERD is feeling the change with excitement and using IT in order to gather customers and flourish our clients business. This is our company value as a provider of systems and services.
I hope goals will contribute to develop "Affluent and vibrant society" which is our company mission as well.
Management philosophy
Create a valuable system and management which has virtue
and wisdom in it to create "Affluent society with full of energy".
Patent
As a business model patent related to a point central management system, we acquired a patent related to domestic point exchange in May 2012, and a patent related to international point exchange in September 2017.
Business model patented
| | |
| --- | --- |
| Patent number | 5101155 |
| invention | A computer-readable recording medium that records a point management system, a point management method, and a program for executing the external method. |
Business model patented
| | |
| --- | --- |
| Patent number | 6216896 |
| invention | Point management system and point management method |
Access
Headquarters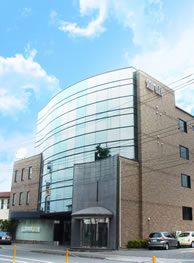 198-0042
Shimizu Building 5F, Higashiome 1-7-7, Ome, Tokyo, Japan
+81 428-23-3120
Ichigaya Business Office
162-0847
Nagaoka Building 1F, Choenji, Ichigaya, Shinjuku, Tokyo, Japan
+81 3-5225-0558
Please contact us if you have any inquiries!

Online inquiry